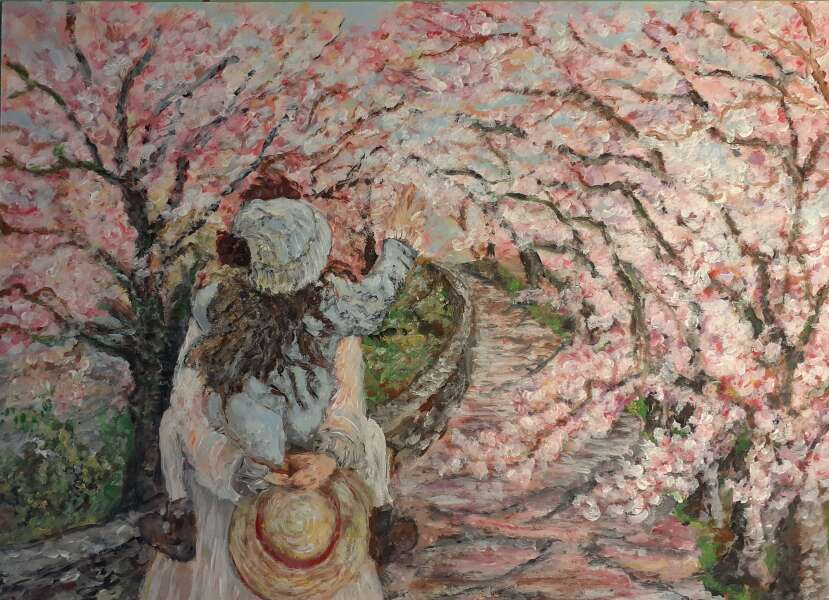 Hanami
Acrylic on board, 12 x 16 inches (framed: 17 x 21 inches), $200.00 CAD
Fine art print (8 x 12 inches): $35 CAD
Notecards with envelopes (5 x 7 inches): $5 CAD
If you are interested in making a purchase, please email tenderartsniagara@gmail.com for further details.
All sales are final. Orders are available for pick-up during regular studio hours.

Inspiration
"Hanami" is commonly referred to as cherry blossom viewing in Japan. Although these floral canopies are often enjoyed up close with families feasting beneath them, there is an unmatched beauty seen from afar like pink clouds floating above the crowds.